Print, PDF & Email
Umbria is one of our favorite regions in Italy!
Easily accessible from either Rome or Florence, even for a day trip, Umbria is filled with medieval hilltop towns, gorgeous vineyards, rolling hills… and yet it's remained uncrowded and authentic…perfect for your Wedding in Italy!.
Assisi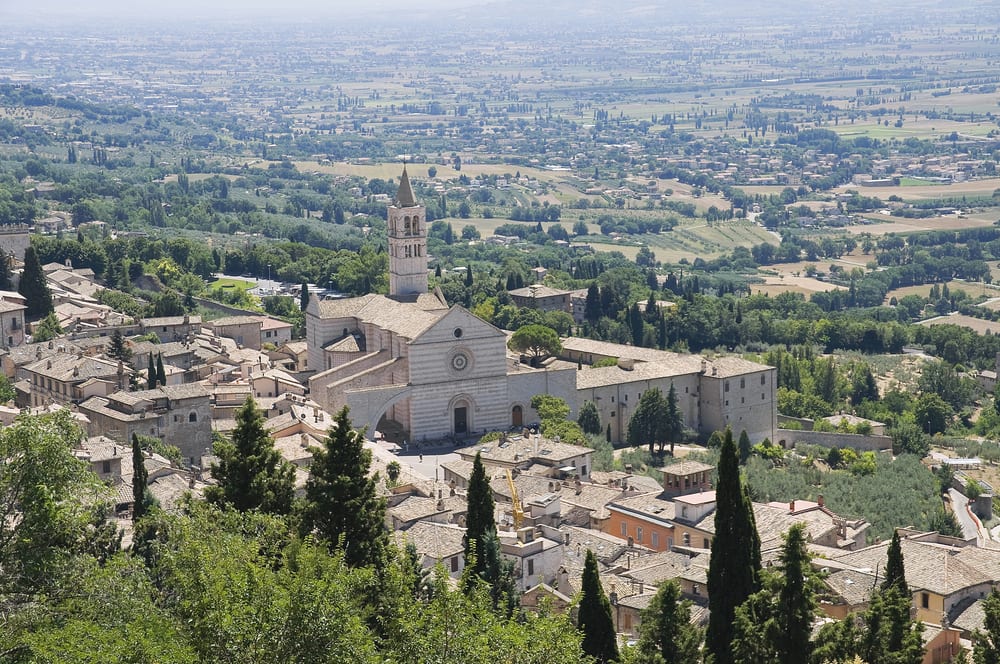 The birthplace of St. Francis (and, therefore, a major site of pilgrimage for Franciscans and other Catholics), this medieval city on a hill deserves a spot on anyone's itinerary. The frescoes in the Basilica of St. Francis are some of the most beautiful, and important, early Renaissance frescoes in the world . Assisi also boasts not one, but two, medieval castles, Gothic churches, and much more—part of the reason why the whole center was named a World Heritage site!
Montefalco
The small, lovely town of Montefalco has a big claim to fame: wine! The area's famous Sagrantino di Montefalco has DOCG protection (here's more on what DOCG means and how to read an Italian wine label), and you can do tastings at nearby vineyards or even right in town. Montefalco also has beautiful views, winding medieval streets, several fascinating churches, and a kind of small-town tranquillity that's perfect for unwinding!
Spoleto
The ancient, hilltop town of Spoleto (the streets are steep, so bring your walking shoes!) is gorgeous. Its Duomo has vibrant frescoes by the early Renaissance master Filippo Lippi, and Roman ruins are scattered throughout the town. One of our favorite views, though, is of this bridge, the Ponte delle Torri, which is a 13th-century aqueduct built on ancient Roman foundations.
Perugia

The capital of Umbria, Perugia is one of the region's most major cities. It's also lovely! With its cobblestoned streets and graceful palaces, Perugia has a wonderful atmosphere. It also boasts one of the most important art galleries in Umbria, filled with medieval and Renaissance masterpieces. And it's home to the annual Umbrian Jazz Festival.
Gubbio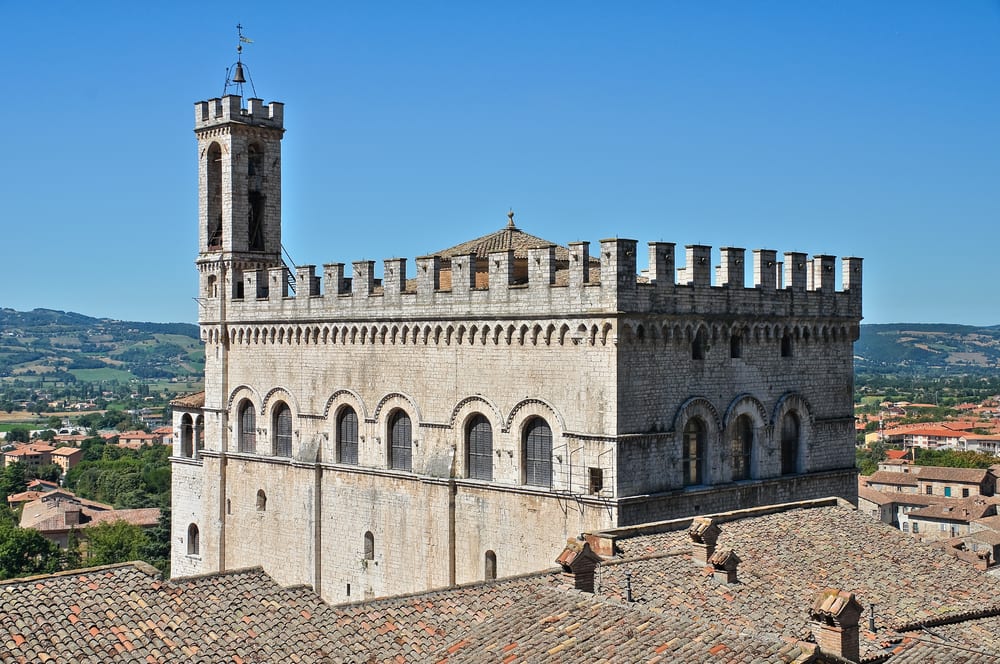 Gorgeous Gubbio is classic Umbria: medieval buildings, hilltop location, and great views. But it also has one of the region's best truffle festivals.